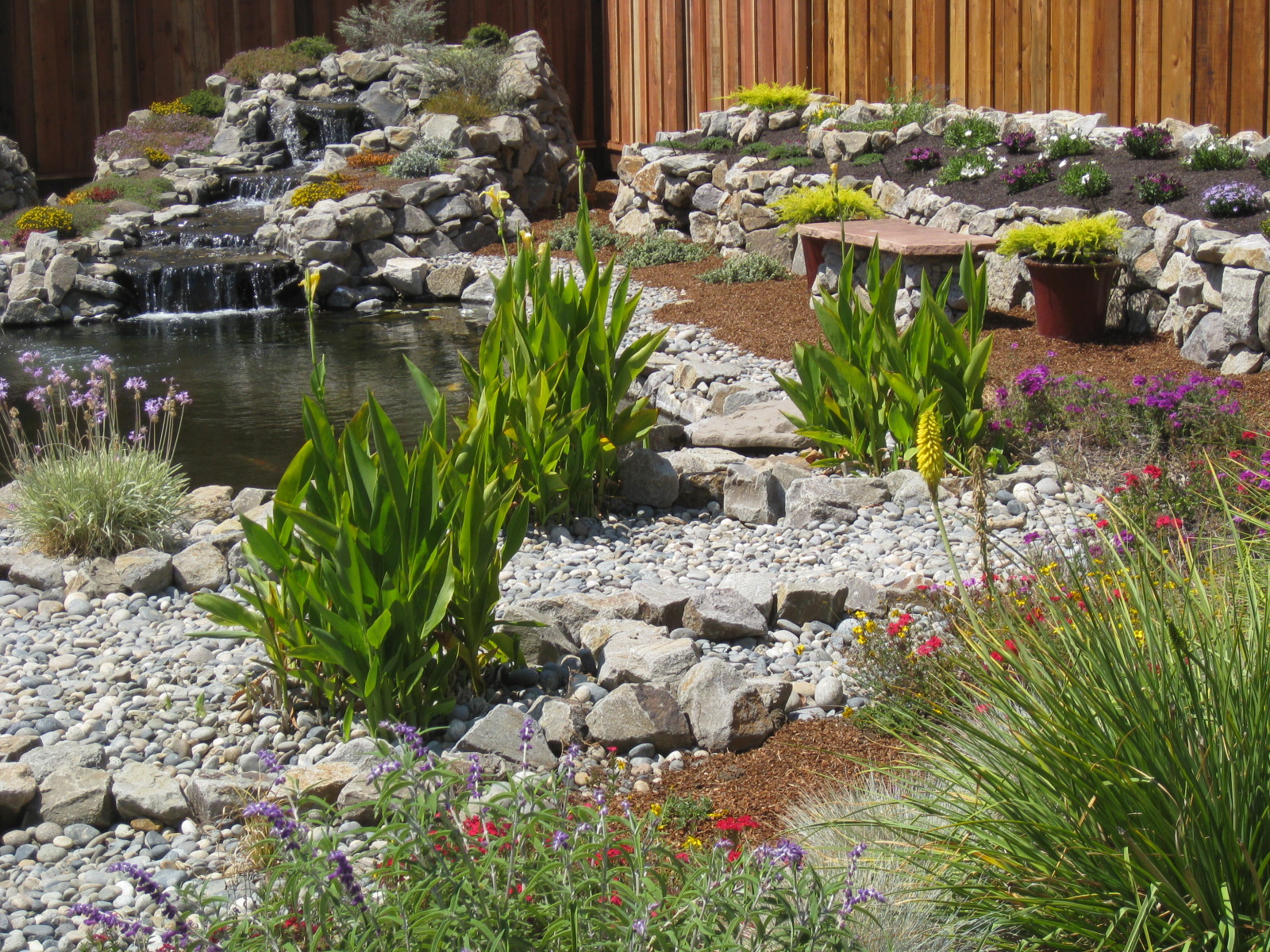 Transform Your Yard into a Luxurious Retreat.
What if there was a stream with cascading waterfalls running through your property? Or a tumbling brook flowing into a tranquil pond? How about stepping out your door onto a patio area that is more like a big room complete with arbor, plants, kitchen, and fireplace?
Maybe you look out and are tired of that patch of lawn. Wouldn't you rather see more natural elements like rustic stone, plants, and pathways? The new wine country landscape will be water wise and maximize the space for relaxing and entertaining.
This is the goal and direction of Sonoma Cascades. We create the perfect water feature as a focal point to provide ambience and soothe the soul. We then plant, irrigate, and hardscape around the cascade to maximize the pleasure of stepping out your door.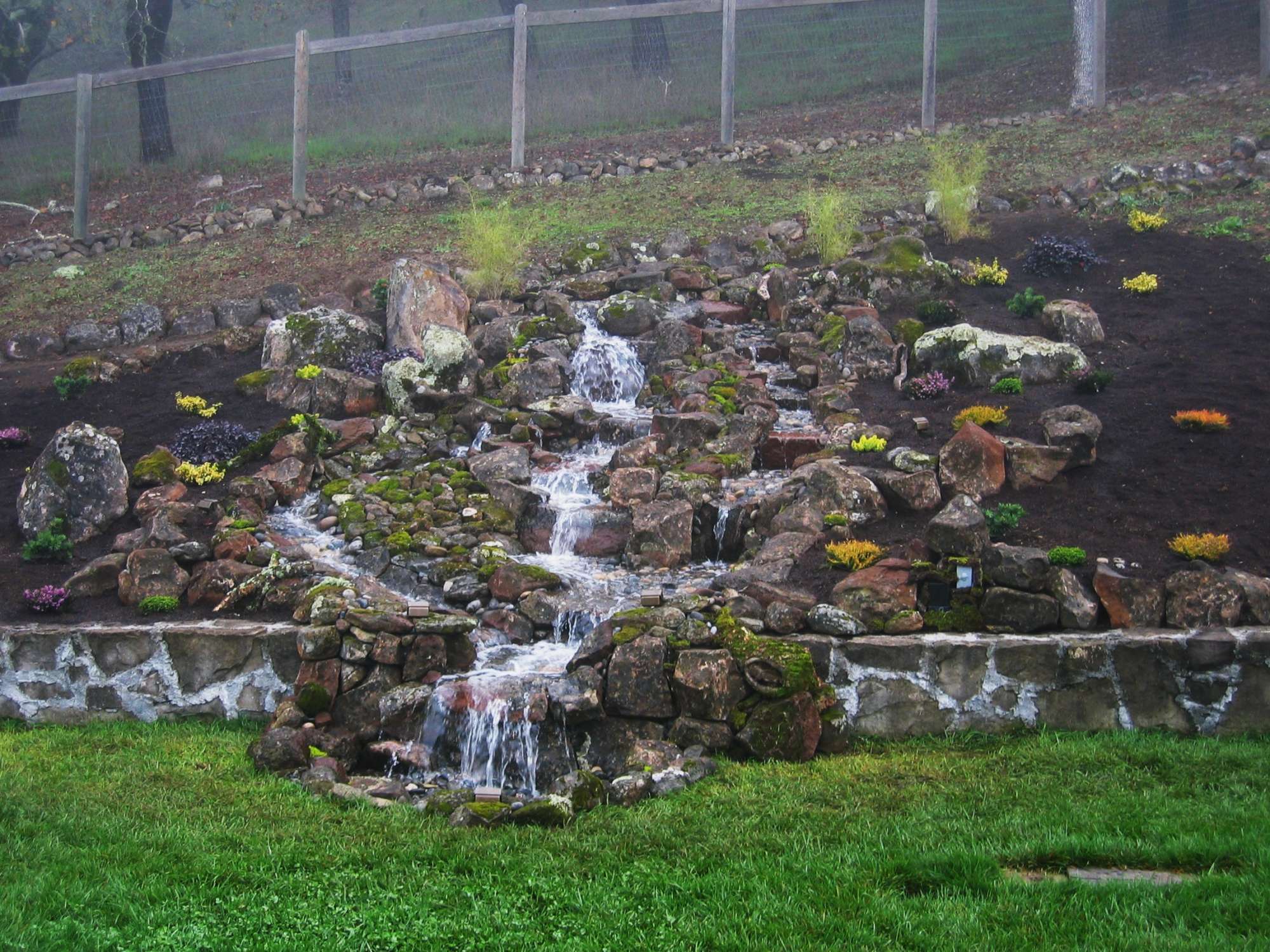 We are with you from planning through installing.
Take a look at a few of our past projects below.
Browse around our website and learn how we have been transforming our clients backyards into luxury outdoor living spaces. Don't forget to sign up for our monthly newsletter to get tips and hints on creating your own backyard retreat.
Enjoy!